Looking for the perfect yard sign to express how you feel about the current administration? Print and laminate this poster and be the first on your block to display the Obama Socialist poster that has gone viral on the Internet!
Go to staples and get the full page sticky paper item number 490429
Place the paper in your printer
Click on the image below to pull it up in full screen.
Go to file->print and choose your printer and settings and then click the OK button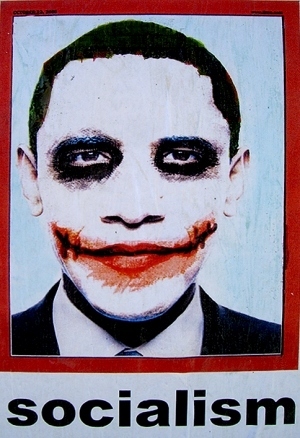 Home | Chat | What's Cool | Contact | Subscribe | Register | Add New Joke


Copyright &copy 2005 SILLY.COM All Rights Reserved

Come on and join us for some fun!!